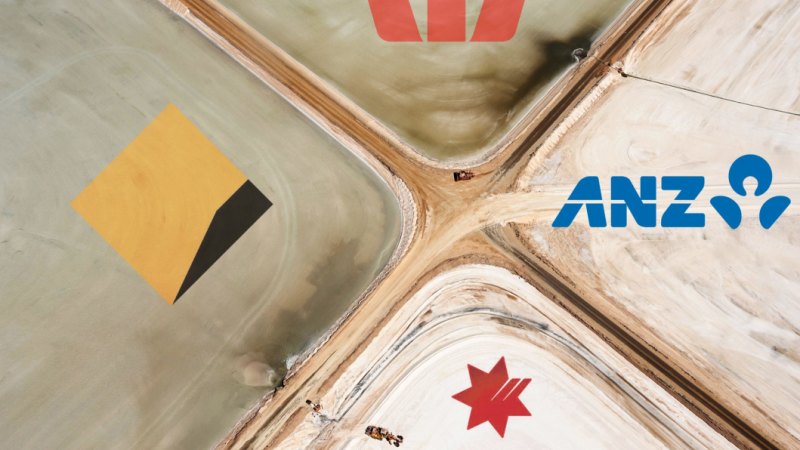 David Walker, an analyst at Clime Asset Management, said the banks now had a firm handle on their internal remediation costs but calculating charges relating to aligned advisors was «patchy» and «difficult to retrieve.»
Loading
However, a return to core banking activities would enable the market to eventually look beyond remediation costs to their traditional businesses.
«Interest margins and loan impairment expenses will be key to the latest results,» Mr Walker said.
There would also be plenty of interest how much margin had been «competed away» in the shift from interest only to principle-and-interest loans.
Both NAB, which is expected to unveil its results on Thursday, and Westpac (May 6) have already pre-announced remediation charges, with Westpac guiding its cash earnings $260 million lower.
However, analysts expect there are still plenty more remediation costs in the pipeline that are yet to be reflected in earnings.
Margin pressure
Macquarie estimates the total costs across the sector through to 2022 could hit as much as $6 billion – more than double the banks' current provisions.
Mr De Barros said the banks would likely maintain their stable dividends, for now, and could give investors an additional sweetener by distributing valuable franking credits.
Underlying earnings momentum would probably be weaker due to slower loan growth and a competitive marketplace.
Loading
«Margins will likely be still under pressure, despite mortgage repricing,» he said.
However, the banks' costs of funding had fallen significantly since the start of the year and they may now look to claw back margins by offering lower discounts on headline mortgage rates, he said.
TS Lim, banking analyst at Bell Potter, said Westpac's advice service fee refunds to customers of aligned advisors were still being calculated.
However, he said fees of $966 million received by authorised representatives from 2008-2018 would form the basis for any future remediation costs.
«Assuming the same refund rate of 28 per cent and a 1.5 times multiplier for interest costs as for
Westpac's salaried financial planners, refunds to customers of authorised representatives are estimated to be about $410 million,» he said.
Hard decisions to make earnings more consistent in the foreseeable future have clearly been made.
Mr Lim expects Westpac to report first-half cash earnings of about $3.9 billion and a fully franked interim dividend 94 cents per share.
NAB announced remediation costs of $525 million on April 18 that will reduce its first-half cash earnings by $325 million.
Mr Lim said its total remediation costs as at March 31 now stand at more than $1.1 billion.
«We are now expecting cash earnings of about $2.95 billion and a fully franked interim dividend 90 cents a share,» he said.
'Flat' revenue
Mr Lim noted the bank's April 18 release stated its board «will also review NAB's dividend settings" when it releases its latest results.
«Hard decisions to make earnings more consistent in the foreseeable future have clearly been made, and these should further improve the market's perception of NAB,» he said.
Mr Lim expects ANZ to be one of the better performers of the mini-earnings season and for it to report cash earnings of $3.31 billion and a fully franked interim dividend 81 cents a share.
«We believe ANZ's home-loan rate rise in September will be sufficient to offset higher wholesale funding costs between September 2018 and January 2019,» he said.
«ANZ's capital management flexibility remains a competitive advantage among its peers that also provides sufficient justification for the bank to at least be able to maintain dividends in the foreseeable future.»
Commonwealth Bank's third-quarter trading update is scheduled for the second week of May.
Morgan Stanley analyst Richard E Wiles expects the bank to report continuing cash profit of about $2.3 billion for the period, down about 1 per cent on «flat» revenue.
«We think the probability of a material surprise at the trading update is low, and we see less near-term earnings risk at CBA than at Westpac or ANZ,» Mr Wiles said.
«However, on balance, we see some risk to the downside from additional margin pressure, weaker business loan growth, more remediation costs and higher collective provisions.»
Stephen is Investment Editor at The Age and Sydney Morning Herald. He writes about personal finance issues and markets as well as editing Money.