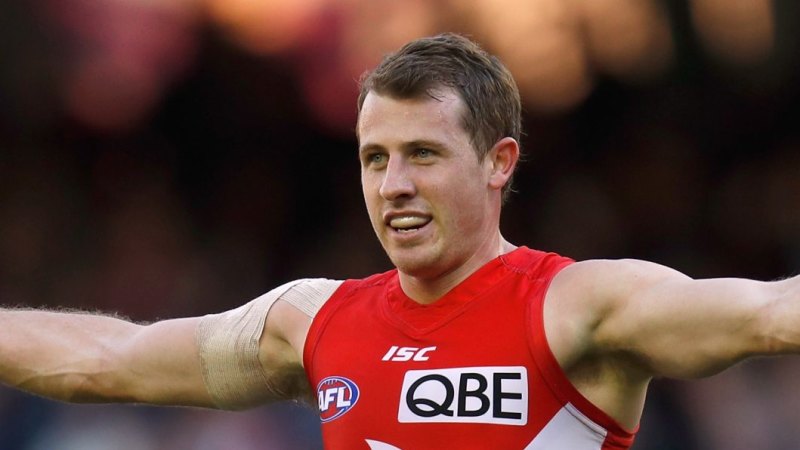 «I don't know if anyone owes anyone anything in footy these days,» Cunningham said. «You just want to get out there and win and compete. You don't deserve to get anything unless you play good footy.
Loading
«Obviously it hurt at the time, because you've just been knocked out of the finals series and your season ended. We're looking forward to turning our form from Saturday night around and really having a crack at a high-quality Giants side in front of a packed stadium.»
Cunningham said the Sydney derby was built on «mutual respect», not animosity. «We've always had tight tussles, that rivalry is obviously built,» he said. «Both clubs play pretty hard and fair footy. We're not going to get anything less than that this weekend.»
Despite enjoying home ground advantage at the SCG, the Swans go into the clash as outsiders after losing by 22 points to Richmond. All but one of the Tigers' goals came directly from turnovers, giving coach John Longmire and his players an obvious focus for this week.
«It's something that's been in and our of our game since the start of the year, pretty much,» Cunningham said. «It was a combination of our skill errors and the elite pressure Richmond put on … we've just got to continue to work at it, get better and execute under pressure on the weekend.»
Link man Cunningham, 25, seems to have taken his game up a notch in his eighth season in the AFL. He is averaging just under 24 disposals per game this year, compared to 14.5 for the rest of his career. The secret, he says, has been letting himself off the leash.
«I think I've got my balance better between defence and offence,» he said. «I've been caught in the trap of being too defensive-minded at times but in the last 12 months I've flicked that switch and changed it around a little bit, and tried to use my strength in my endurance running and speed to be able to provide options for my teammates, run and carry and get the footy in my hands.
«It's something I have worked closely at and I'm happy with how that is at the moment. It's pleasing to start that way and be able to impact games.»