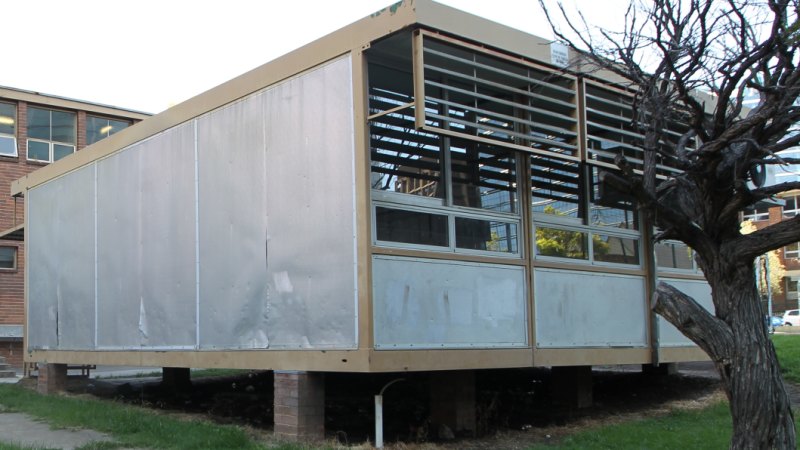 Among the schools forking out for demountables were Stretton State College, Mansfield State High School, Indooroopilly State School and Sunnybank Hills State School.
Mansfield State High, at 93 per cent capacity with 2800 students enrolled, will have $51,069 spent on demountables this year.
LNP education spokesman Jarrod Bleijie accused the Labor government of not having a plan to build the schools the growing state needed.
«Leasing demountables are band-aid solutions and it's clear that Labor has no plan to build the schools that a growing state needs,» he said.
However, Education Minister Grace Grace said only a small percentage of the 35,000 classrooms across 1241 state schools were in demountable or prefabricated buildings.
«As well as building for future growth, the Department of Education utilises a range of infrastructure solutions, including prefabricated buildings,» she said.
«Sometimes prefabricated classrooms are the best way to deal with fluctuating enrolments.
«Prefabricated classrooms today are fit for purpose, high-quality facilities matching the standards of fixed classrooms.
«The use, and subsequent cost, of demountable buildings in Queensland state schools fluctuates from year to year depending on the department's needs.»
On June 30 last year, there were 3008 prefabricated buildings being used in Queensland state schools.
Ms Grace said the state government had delivered 13 new schools since 2015, with eight new schools to open in 2020.
«There are some 2000 more classrooms today than there were four years ago,» she said.
«We are continuing to invest in new schools and additional classrooms to cater for future enrolment growth.»
Meanwhile, a Queensland Audit Office report found the Department of Education must plan for growth by building new classrooms and schools amid a 6.7 per cent growth in children enrolled at state schools.
Loading
«DoE must also renew buildings no longer suited to a modern curriculum and maintain its existing buildings to an appropriate standard,» the report said.
«Classrooms built 100 years ago may not be suited to the changing curriculum needs for the future.
«For example, it is more efficient to renew (reconfigure or rebuild) an old manual-arts building than continue to maintain it, if it is no longer suited to deliver a modern curriculum such as robotics.»
The Department of Education estimated its backlog of school maintenance was $146 million in June 2018.
However, the Audit Office said the department had taken a more proactive approach in recent years and advised schools to use 50 per cent of their maintenance funding on planned maintenance.
Ms Grace said there would always be a rolling list of maintenance jobs at Queensland's state schools, which had an asset portfolio valued at $19 billion, to keep them in top shape.
«Jobs are prioritised based on urgency and health and safety issues,» she said.
Ms Grace said the government would spend $210 million on maintenance projects in schools this year.
Felicity Caldwell is state political reporter at the Brisbane Times